Dear Mr. Schwitters (2017 - 2018)

In this series I make a connection with the deceased Dada artist Kurt Schwitters.  In the exhibition at Caroline O'breen gallery (2018)  it was accompanied by a special edition with four letters I wrote to Kurt Schwitters. They discuss the importance of physical action in art, gravity and tilting images, the personal source and how as an artist to relate to the violent world.
The series is inspired by Kurt Schwitters collages, delicate compositions made with found materials, and by his Merzbau.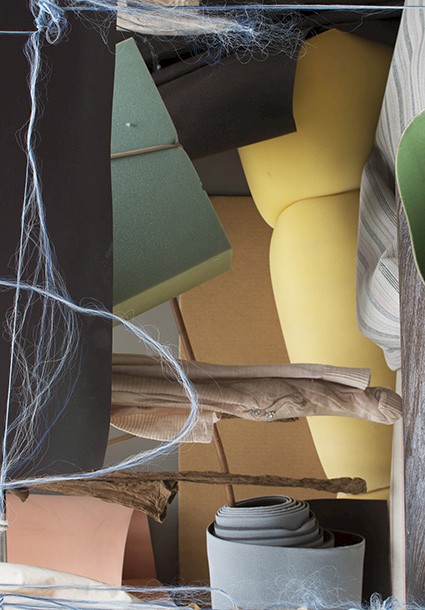 Right side up with yellow foam (2017) 
printed on matt archival paper
33 x 23 cm / 5 + 2 AP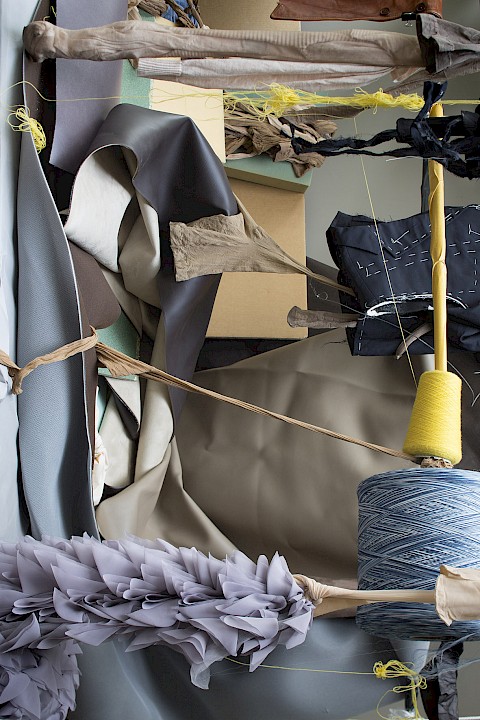 Left side up with stretched pantyhose (2017)
printed on matt archival inkjet paper
150 x 100 cm / 5 + 2 AP
80 X 54 cm / 5 + 2 AP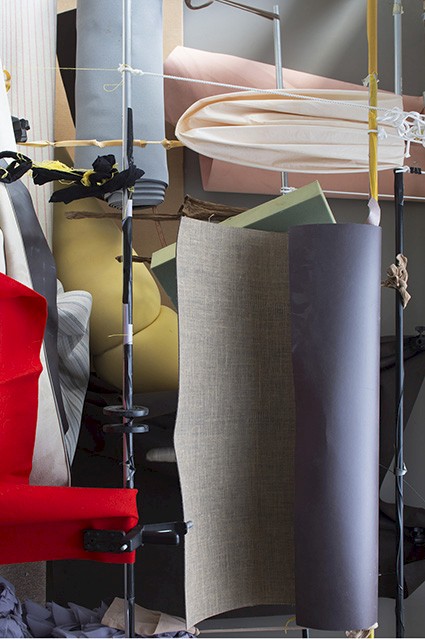 Left side up, introducing red (2017)
printed on matt archival inkjet paper
150 x 100 cm / 5 + 2 AP
80 x 84 cm / 5 + 2 AP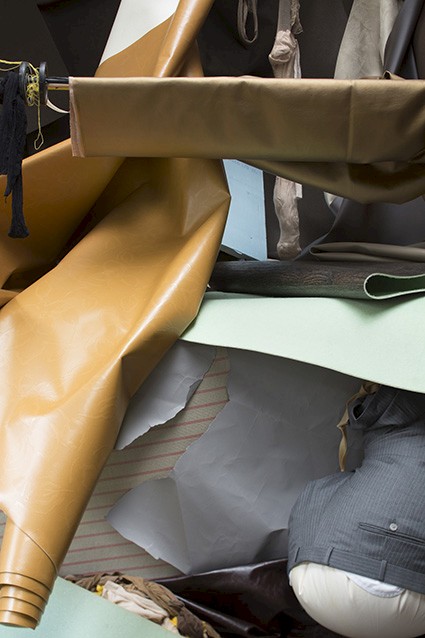 Upside up or down with pants (2017)
printed on matt archival paper
150 x 100 cm + 2 AP
80 x 84 cm + 2 AP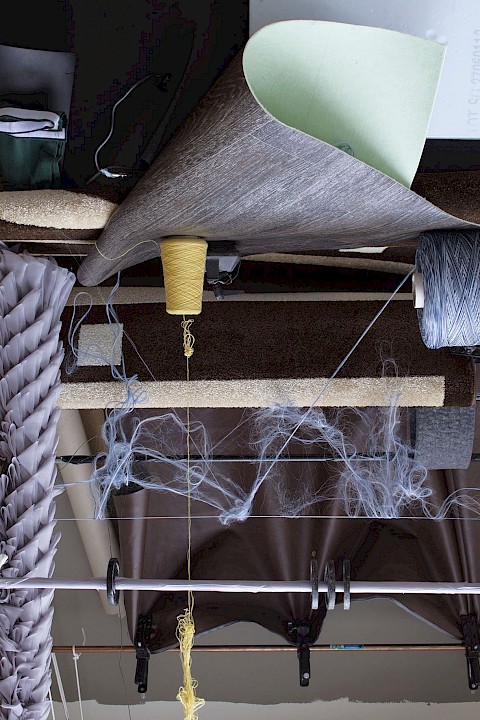 Downside up with yellow bobbin (2017)
printed on matt archival paper
150 x 100 / 5 + 2 AP
80 x 84 / 5 + 2 AP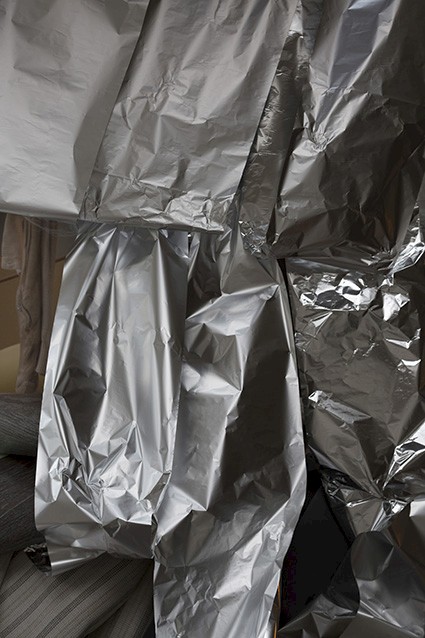 I open the silver curtain (2018)
printed on matt archival paper
60 x 40 cm /5 + 2 AP
special edition in a box with 4 letters and framed photograph
printed on matt archival paper
19 x 26 cm / 50 + 2 AP